Description
Let's be a part of manifesting the Kingdom of Heaven in each mountain of influence! Our goal is to encourage, strengthen, and challenge the Church/Ecclesia to lead cultural influence. We have gathered speakers from each mountain to do just this! Join us for this year's Hub Nation Summit. Register now for REVIVE, October 1st & 2nd!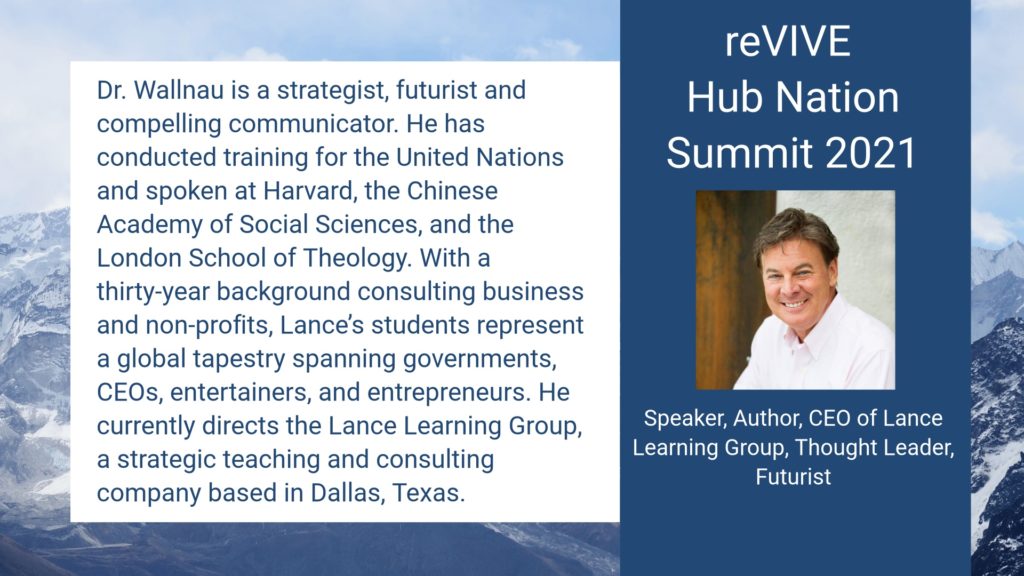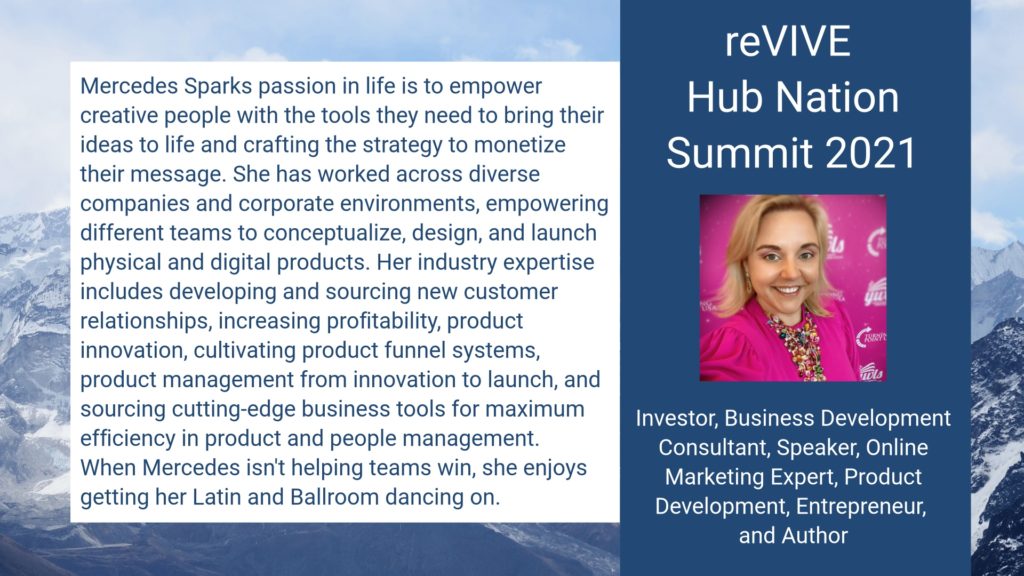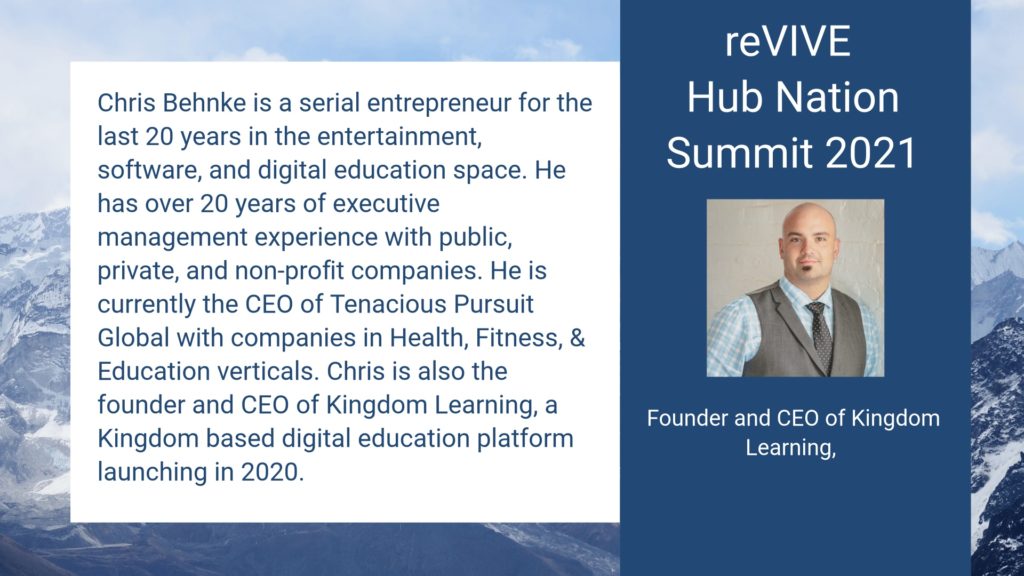 Hub Nation Summit 2021  / reVIVE  was designed right from the beginning to be an incredible online experience.
Let's face it, we are in an age where digital events are being pushed to the forefront. Attending an event in-person has long been preferred above virtual events—allowing all five senses to be fully engaged. But then came COVID, ushering in a world even more saturated in the virtual than before. We know that change can be rough, so we've married the best of our in-person event strategies with all that makes virtual events amazing. 
We have designed an engaging experience where our online digital audience is the primary focus! Those of you watching virtually are a vital piece of the coming global reformation!
Most events that have gone "online" offer an experience that is far from amazing and certainly not engaging. After strategizing, Hub Nation Summit 2021 / reVIVE  has been carefully crafted to offer an incredible, engaging online experience.